Dogwolf
Check out the versatile skills of Chris De Feyter
As boxer |As triathlete | As artist | As dancer |As creator |As Choreog |As winner | As coach
Dogwolf is Chris De Feyter, a man with a gentle soul and a tough body. Get to know how he got his versatile skills all over Europe as a personal trainer, choreographer, coach, creator, dancer, circus artist, athlete and boxer. Find out which great dancers and people he worked with and what he accomplished until now.
2016 - NOW
Personal trainer
Chris combines his experience as an athlete, boxer and dancer and his knowledge about the body and movement to help people get fit, flexible and strong. He works as a personal trainer for men and woman who all have different reasons to get their moves together. Or during personal sessions, or in classes. Chris partnered up with The Brick in Antwerp and other fitness venues in the area.
2008 - NOW
Choregrapher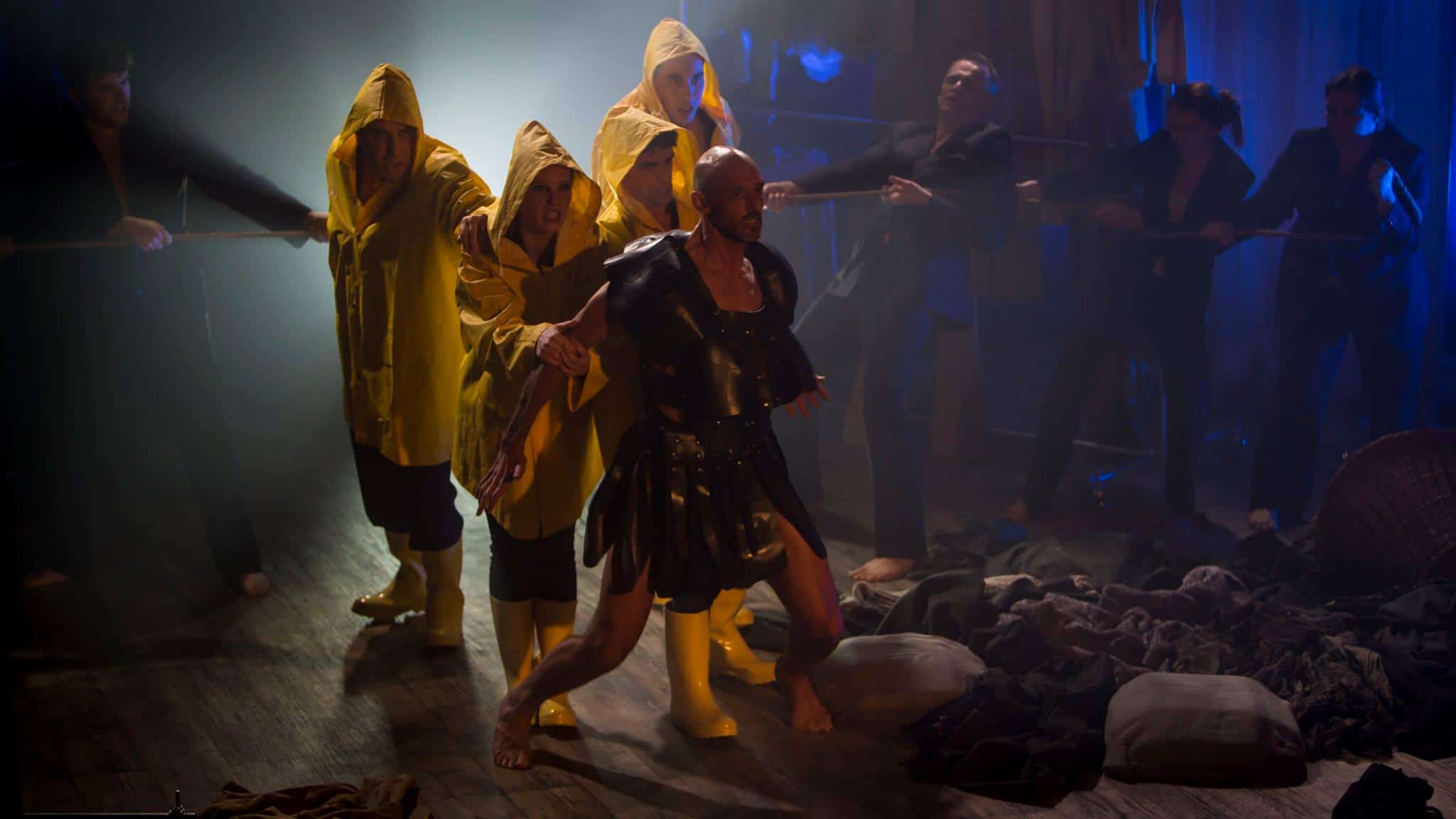 He performed for and worked together with Eric Raeves, Ricardo Ambrozio (Untamed), Willi Dörner, Davis Freeman, Gabriella Maiorino and Andrea Boll. He performed for BOLLWERK (Andrea Boll) 2015 – 2016. In 2017 he continues working for her and will be playing in the dance – movie 'Downhill' from BOLLWERK. In 2016 – 2017 he started to work for Minth (Opera Company). In Dido & Aeneas (2016) he played the lead role (Aeneas) and was at the same time choreographer of the piece. Later in 2016 he choreographed their operette Gravin Maritza and performed/danced in it as a gipsy. In 2017 he directed and choreographed the Musical Dr. Jekyll and Mr. Hyde for them.
2010 - NOW
Coach
In the meanwhile he also teaches/tought profi-classes and choreographs/
choreographed in Belgium, the Netherlands, Germany and Switzerland . (Tanzhaus Zürich, Probühne Marameo Berlin, HJS Amsterdam Henny Jürriens, K3 Hamburg, Tanzhaus NRW Düsseldorf, Tanzwerk 101 Zürich etc.).
In June and beginning of July 2014 Chris was teaching at the National Contemporary Dance Company of Cuba (National Theatre of Cuba) and assisting Julio Cesar Iglesias Ungo while he was choreographing for the company.
2012 - NOW
Price winner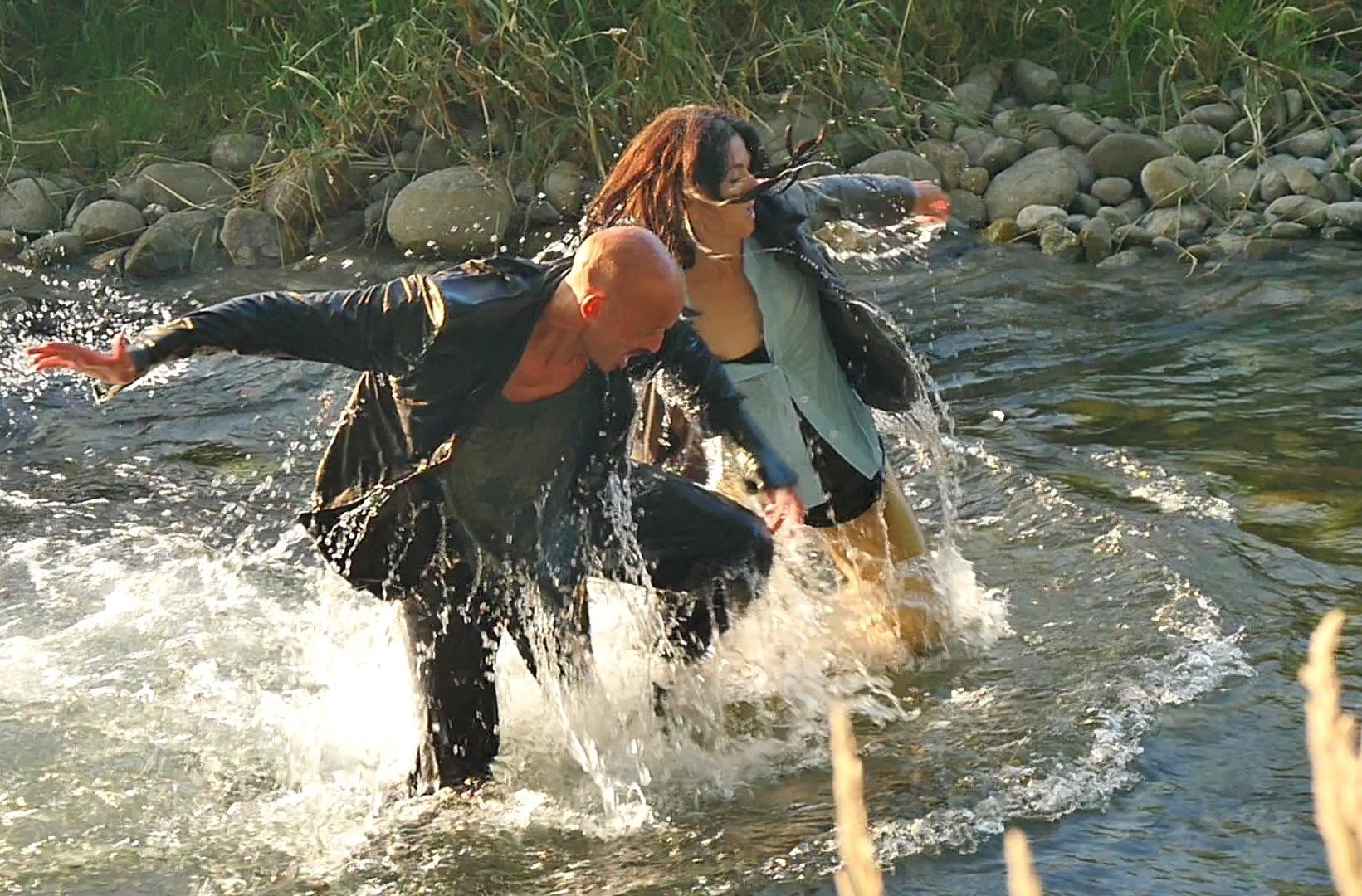 May 2012 Diane Gemsch and Chris De Feyter won the KUK-Dance Award with 'Tru… d'Amour' in Zürich, Switzerland.
June 2013 he also made the graduation piece 'Wrôtan' for the Modern Dance Theatre Department at the Theatre School in Amsterdam. The prize for best Dancer was granted to one of the dancer's in 'Wrôtan' due to the mature and physical demanding movement language of the performance. April 2014 he created also 'Evolve or Disolve' for the 2nd years of the Zürich Tanz Theater Schule (ZTTS). During 2015 and beginning 2017 he was also choreographing for the Swiss company Teki Tekua and made a piece for the annual presentation of the Hochfachschule Zürich 'The Wild Ones' in 2015 and 2016. January 2016 he created 'The rival packs' for the Jazeps Vitols Music Academy in Riga (LV). 'The rival packs' was performed later that year in the National Opera of Latvia.
2010 - NOW
Maker
During the existance of DOGWOLF Chris had already the opportunity to work with some great people who shared their knowledge and performed in his works : Julio Cesar Iglesias Ungo (Ultima Vez, Samir Akika) Ricardo Ambrozio (Ultima Vez, Untamed), Robert Hayden (Ultima Vez), Peter Kadar (Bollwerk), Helder Seabra (Ultima Vez, Sidi Larbi Cherkaoui), Maïté Guérin (Gotra), Diane Gemsch (Constanza Macras, Bollwerk).
Till now he created and produced 6 outdoor pieces : Entre Nous (2010), InCARnative Crash (2010), The Outcast (2011), Sensing Woods (2012), In Love with the Heathen (2013) and DOGWOLF invites Helder Seabra 'Six of One and half a Dozen of the
Other' (2014).
2008 - NOW
Dancer
More and more captivated by the essential aspects of savage nature and the fact that he lived his youth with a domesticated wolf as a companion Chris started to explore and study the origins of our physicality related to our social, natural and neuro-psychological behaviour. In order to express himself on stage Chris choose to use dance and movement as an artistic medium to transform his musings and ideas. He founded his own Compagnie 'DOGWOLF' which is succesfully growing nowadays.
2002-2008
Circus Artist
After a career as a topsporter and obtaining his High Degree in Circus Skills in Brussels … followed by a one year formation of Physical Theatre at the Mime School of Antwerp, Chris De Feyter was touring with 'Hamish and Flamish' – a circusduo – and performed on many European Circus and Street-theatre Festivals (2002-2008). With their act 'Replay of the Secret Garden' they won several National and International Prizes like the 1st price on the Performance Art Festival Theater aan Zee in 2002.
1995 - 1999
Triathlete
Chris started to do Triathlon in 1995. With a best time of 1h57'42" on the 1/4 triathlon (1,5km swimming/40km biking/10km running). He was considered to belong to the Belgian subtoppers.
1988-NOW
Boxer
After being second on the regional junior championchips and fifth on the national championship in Judo, Chris started to practice in 1988 contact karate and kickboxing. In semi contact karate he became third on the Belgian Championship and became winner of the Open Belgian Championship mixed styles. Later on he was fighting Light Contact Kickboxing and was ranked 1st place (-74kg) and 2nd (-79kg) on the Belgian Top Ten. One of the fastest ever, is said by people who remember.
The brick
Minth
Tanzhaus Zurich
Marameo
Henny Jürriens Stichting
K3
Tanzhaus NRW Düsseldorf
Tanzwerk 101
National Theatre of Cuba
ZHDK
ATD
DOGWOLF VZW
Jāzeps Vītols Latvian Academy of Music